Products > Plastic Bag-Making Machines
Plastic Bag-Making Machinery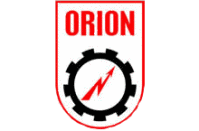 ORION Electronic Equipment can satisfy your requirements for ANY TYPE of plastic bag, sack or pouch making machinery.
Most of our converting machines can be coupled with our various rewinder units to facilitate bag-on-roll production. We also manufacture dedicated bag-on-roll equipment.
Please follow the links below to see examples of our machines. If you donít see what youíre looking for please enquire.

Terms & Conditions | Privacy Policy | © 2023 ORION Electronic Equipment